The same solar array as seen on the EXPLORIST.life 2021 Ford Transit Camper Build except this one is set up to connect to a 12V battery bank.
This solar charging wiring kit includes everything you need to be able to connect 2 x 200W, 2 x 55W, and 2 x 35W solar panels in series-parallel to your Victron Lynx Distributor that is charging your 12V battery bank.

This kit is specifically designed to fit specifically to the Unaka Gear Co EXPLORIST.life Transit Roof Rack. This roof rack was specifically designed for these custom Rich Solar panels and contains low profile cross bars to custom fit these solar panels.
NOTE: Custom 55 Watt and 35 Watt Rich Solar Panels are currently in production on pre-order and are expected to begin shipping October 2022! Limited quantities available in this first round of production, so be sure to place your orders now!
---
Installation Tutorial:
---
Wiring Diagram:
Here is the wiring diagram for the this solar charging kit: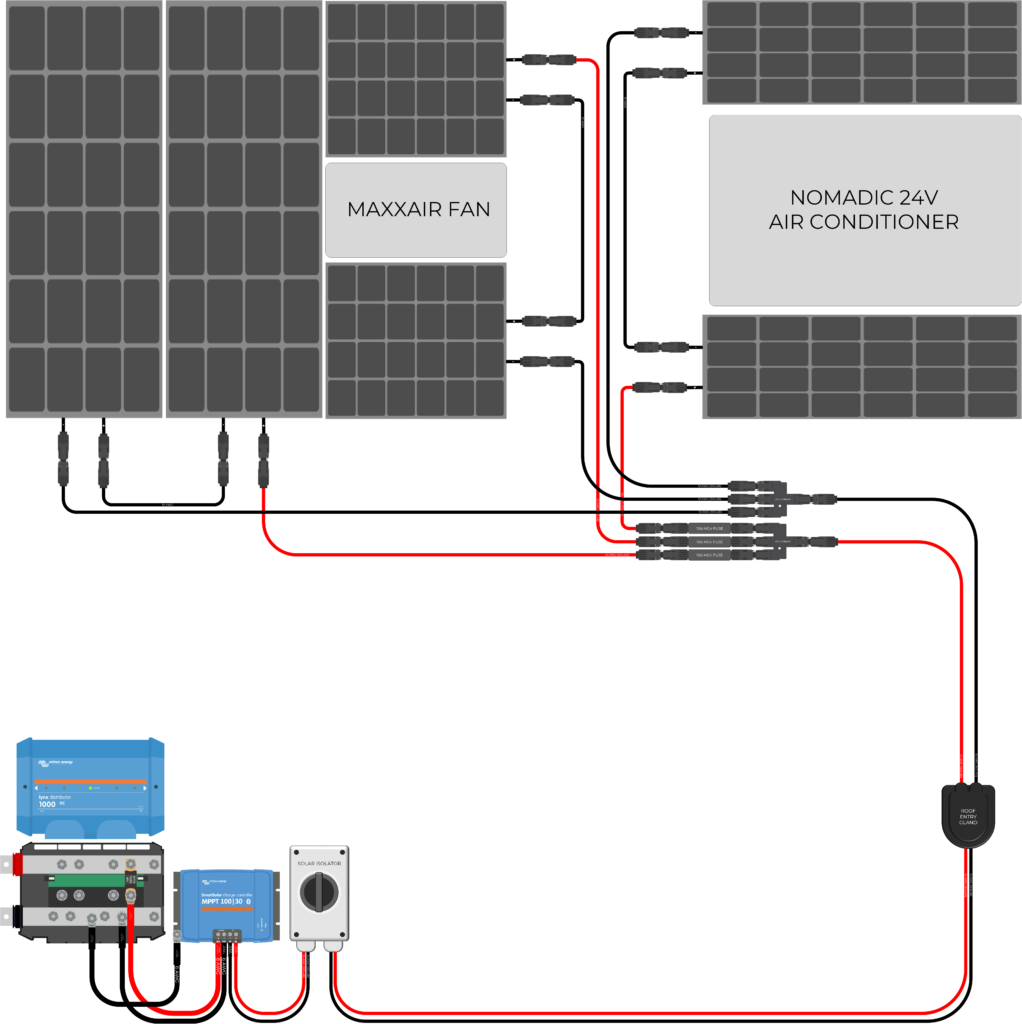 ---
Additional Parts Needed: