Description
The Victron Lynx Distributor is a modular busbar and fuse holder system and is the perfect way to distribute overcurrent-protected power to all of your high amperage DC devices like an Inverter/Charger, Solar Charge Controller, DC DC Charger, or 12V Fuse Block.
For easy and straight-forward installation, check out our Lynx Distributor Wiring Kit HERE for all of the wiring, terminals, heat shrink, and fuses you need.
---
Victron Lynx Distributor Wiring Diagram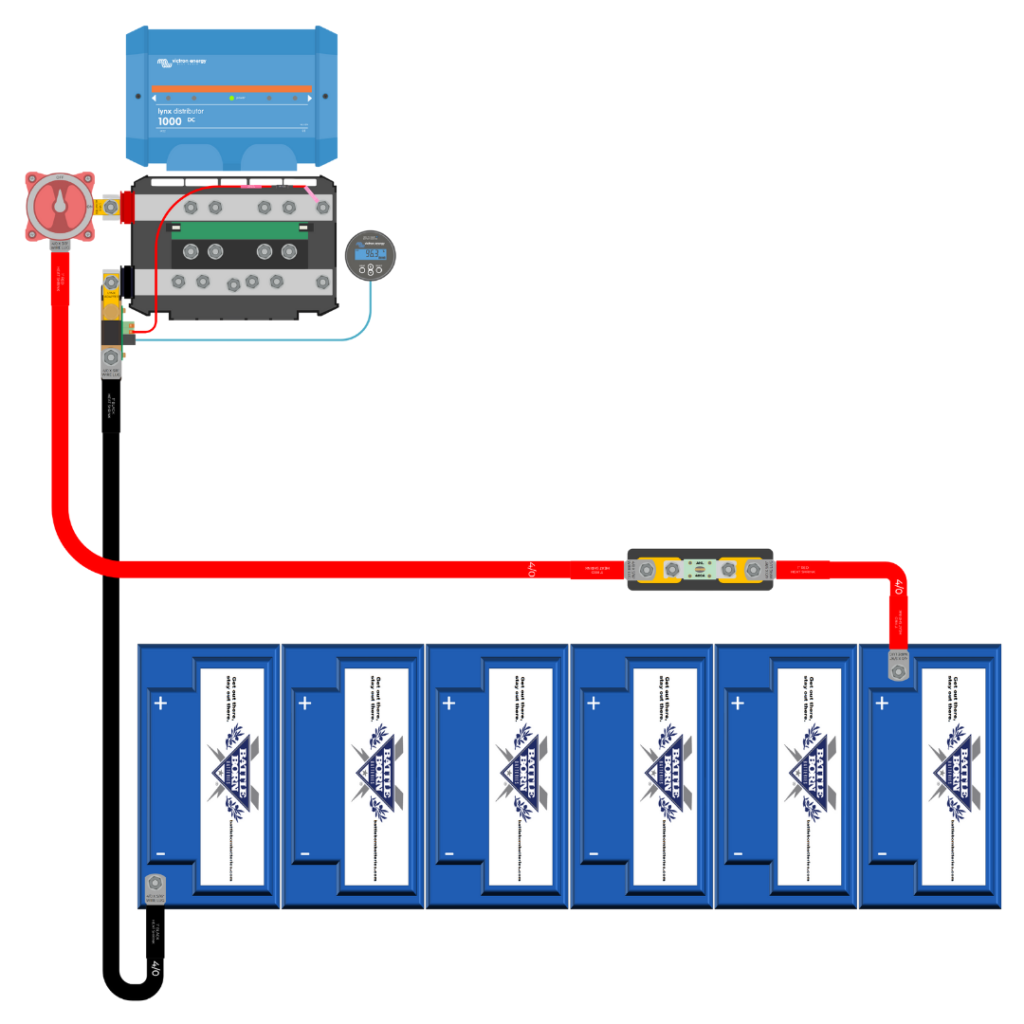 This diagram shows the wiring connections and configurations needed to properly connect your battery bank, inverter, charger, solar panels, and other electrical components to the Lynx Distributor.
What is the Lynx Distributor?
The Lynx Distributor, at its core, is a positive and negative busbar with 4 MEGA fuse holders attached directly to the positive busbar all wrapped up inside of a cover to protect all connections.
Lynx Distributor vs Busbars
The Lynx Distributor is a more compact and cost-effective solution than using individual busbars and external fuses. Also, since the fuse holders are attached directly to the positive busbar, this cuts the number of connections in the system nearly in half resulting in lower DC ripple and fewer points of potential failure.
---